Cases
Be inspired by some leading cases from developers, property owners, managers and residents on how we contribute to their ESG goals.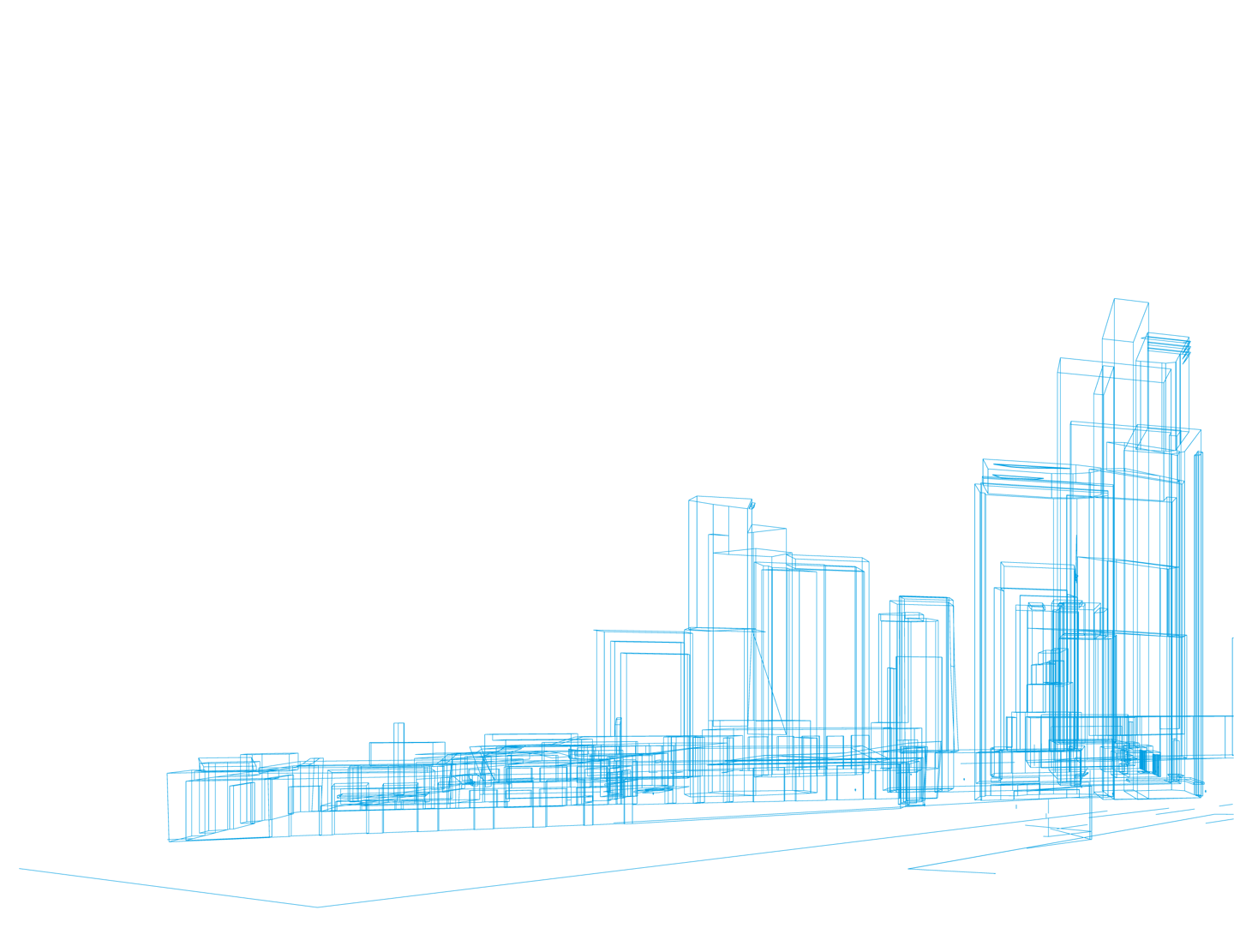 PROPERTY DEVELOPERS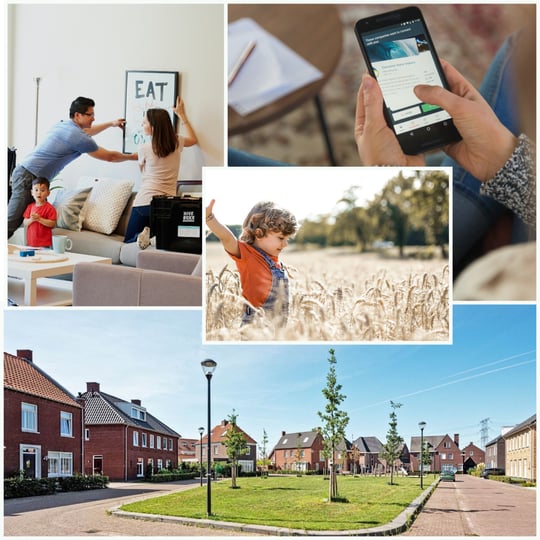 Area
Nuenen-West
New residential area developed by BPD between Nuenen and Eindhoven where over 1,600 homes will be built in the coming years. Social contacts, neighbourhood drinks and children playing in the streets. A real Micro-Village.


Residents already had access to the platform 2 years before the move-in, so all sorts of things could be prepared (among themselves).
Introduction of neighbourhood barn in consultation with residents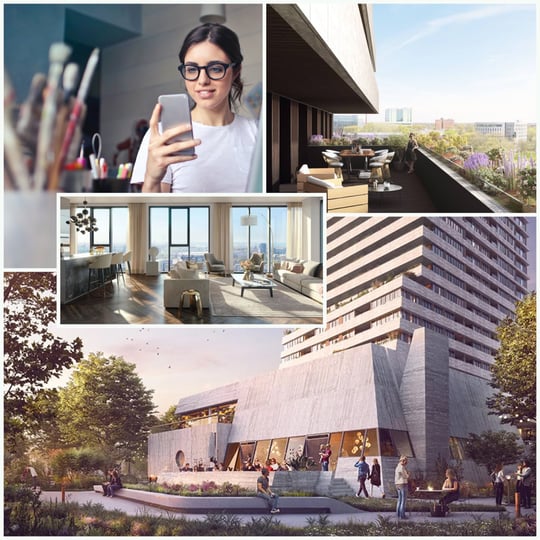 Mixed-use
The Bunkertoren
The Bunkertoren is a special development by Being and RED Company that has a magnet function on domestic and foreign technical talent working in Eindhoven. Online and offline meeting between all cultures is central here.


221 houses for sale and rent, Grand Café and workplaces
VvE Manager and Property Manager work together in one platform
Living, working, relaxing in one environment - a Micro-Village!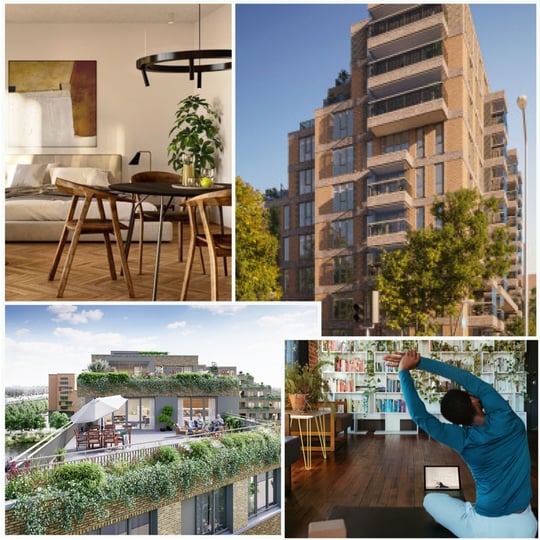 Flats
cascade
In terms of concept, Cascade is a co-creation of Timpaan and Area Of People. Both young professionals and empty nesters will live here. A nice part of the housing concept is that they will take on part of the maintenance of the green spaces together.


Sold very quickly due to interest in Micro-Village concept
Roof terrace, shared mobility and parcel boxes unlocked via app
Developer remains involved after completion
INVESTORS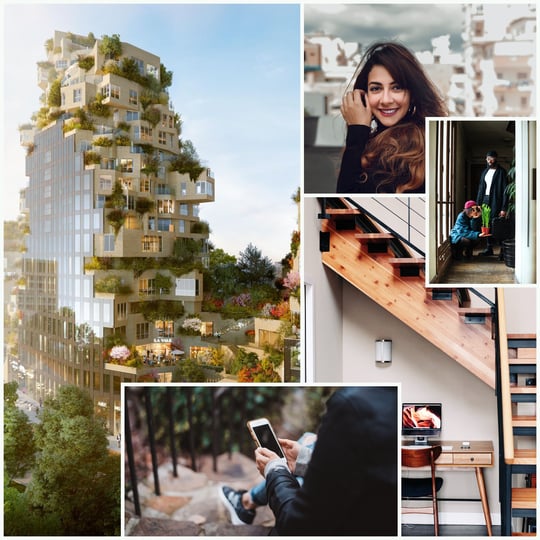 Mixed - Use
Valley
An iconic location on Amsterdam's Zuid-As, developed by Edge, where living, working, culture and retail come together at the highest level.


Residents can communicate directly with all Service Partners
High service level of management through single point of contact
Office workers have their own digital area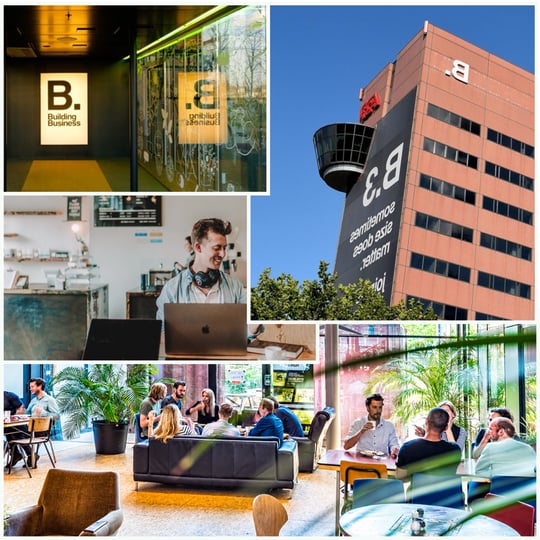 Co-working
B. Amsterdam
Largest co-working space in Europe with over 2,000 workplaces. Active communities of start-ups, scale ups and corporates that together as 'neighbours' form a large B. Community.


The platform provides value for the community, even if members work from home.
High sense of being a 'Village' among the members of B.
B. forms a Hub for surrounding residential buildings through the Area of People platform.
Social housing
Trudo-tower
With its unique design, this residential tower forms the first vertical forest in the Netherlands. Within the unique resident concept, it works with pioneers who are the micro-village initiators.


Very high quality experience at social rents thanks to high involvement of residents.

Maintenance of the vertical forest is done from the Area of People platform directly between residents and gardeners.
Trudo Tower forms a link with adjacent buildings at Strijp-S.
PROPERTY MANAGERS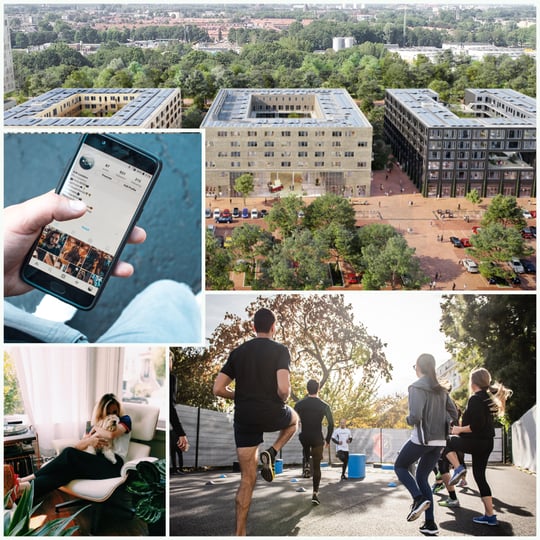 Mixed living
DeBuurt
DeBuurt houses a mix of starters, the elderly and (young) adults with light care needs. Thanks to the successful cooperation with Vb&t and Stichting Veste, developer AM's inclusive vision can be secured for the long term.


Vb&t manages the management entirely through the Area of People platform for all regular tenants and actively cooperates with Stichting Veste in this.
Residents of Stichting Veste with light care needs demonstrably feel very involved in the Micro-Village.
High ESG scores: 8 months after going live, an average of 65% of residents are active in the platform daily and 71% share something or help with something on a monthly basis.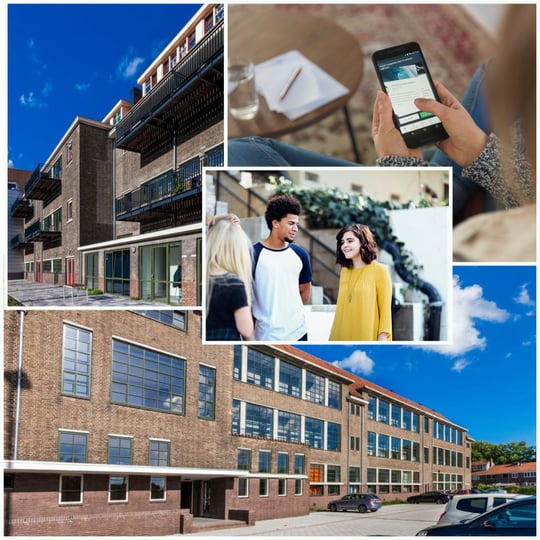 Living
Ambachtsschool
Together with Van 't Hof Rijnland, a successful Micro-Village was built within existing buildings. Both families and young professionals living here quickly organised themselves into working groups via our platform around issues such as waste management, use of the bicycle shed and safety. General maintenance and mutual agreements in case of emergencies were also addressed.


Existing environment where good adoption and traction was quickly achieved.
Van 't Hof Rijnland offers efficient yet personal and practical service.
Van 't Hof Rijnland outperformed the benchmark in terms of satisfaction and resolution speed of repairs and complaints.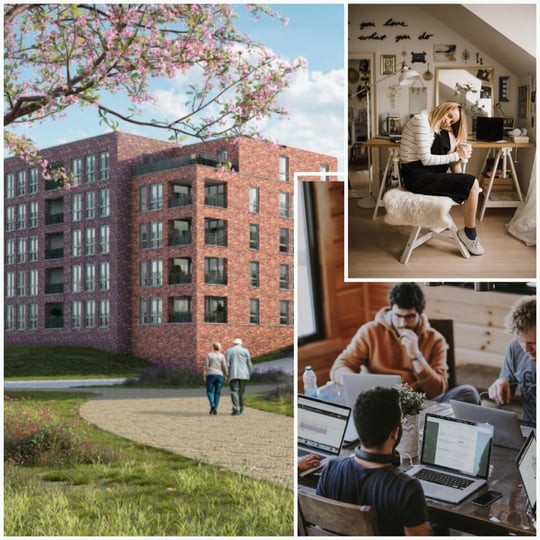 New-build
Park Waaijestein
This new-build project in Oosterhout consists of 67 homes spread across five buildings. Together with Rebo Vastgoedmanagement, a stable move-in and a soft landing were achieved during the first 6 months after key handover.


Despite the detached buildings, there is a lot of engagement among residents of all ages.
Home feeling rating of 9.2
High ESG scores within the platform thanks to high satisfaction, social cohesion and active sharing economy among residents.
RESIDENTS
Mixed living
Winkelmadepark
Successful mixed housing concept of 92 homes by Wooncompagnie in which residents are jointly responsible for their gardens, there are several resident committees and a board.


Both residents and Wooncompagnie indicate that the Area of People platform is necessary for running their residential community.
Micro-village with highest cohesion in our platform.
Survey results from Wooncompagnie showed that no residents experienced loneliness.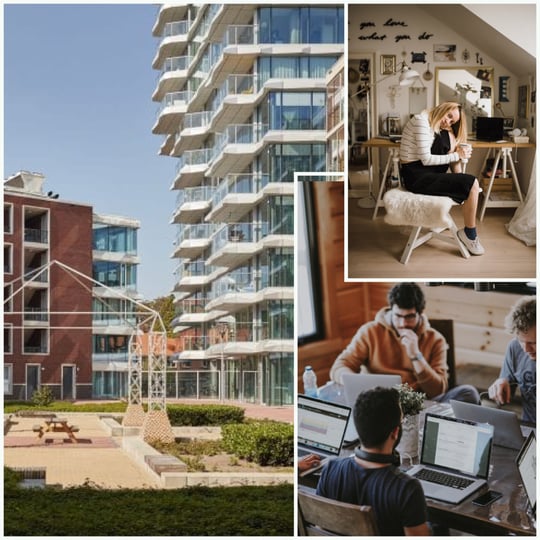 High-rise
Hartje Eindhoven
Apartment complex by Amvest near Philips Stadium with 512 owner-occupied and rental flats and therefore diversity within the resident composition. The project has an active residents' committee and a large number of committed residents - from students to affluent homeowners.


Resident satisfaction has risen sharply in recent years in cooperation with Vb&t Property management.
Within 3 months of starting, we helped residents successfully resolve a long-term parking problem among themselves.
First building where lifts report fully in and out of fault via our integration with the Bright Smart Building platform. As a result, lift satisfaction increased by over 60% over the past 3 years.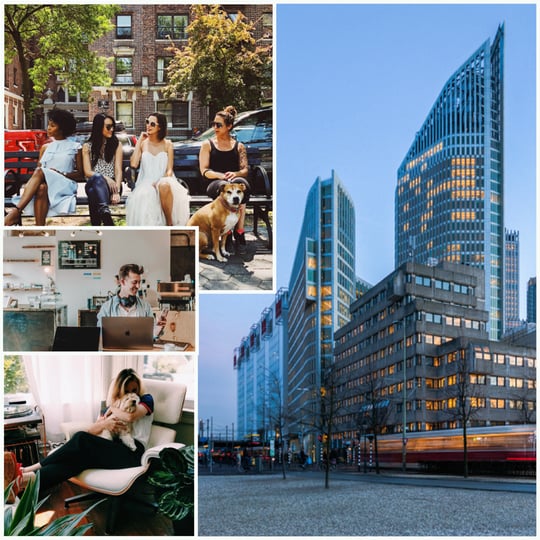 New-build
Haasje over
Haasje Over is a residential tower for young people in particular realised on the basis of Trudo's innovative and highly successful pioneering concept. In it, residents play an active role as carters of residential themes such as events, safety, sports and music.


Through the platform, one of the most active and engaged Micro-Villages in the Netherlands has developed.
The high level of resident input ensures a high level of service experience, but at affordable housing prices.
The good and natural division of responsibilities between owner and residents results in high satisfaction.